Internationally - Acclaimed Medical Intuitive
What if you could retrain your brain and take back the power over habits that control your life?
Do you feel these issues are predisposed and "run in the family"?
Do you have an "addictive personality"?
Is there someone or something that you fixate on that keeps you from actually living the life you desire?
Have you ever wondered what it feels like to wake up and live your life without having to be on the defensive and fend off triggers and cravings?
Do you worry about a loved one who is battling with a dependency?
Drugs
Food, Sugar or Caffeine
Alcohol
Cigarettes
Pornography
Drama & Attention
Exercising & Dieting
Nail Biting, Cutting & Self-Harm
Shopping & Spending Money
Gambling
How is this program different?
Even science has come to agree that our thoughts, feelings and emotions (TFEs) create our bodies. In this program we will attack not only the physical symptoms and recovery, but the actual TFEs that created the dependency in the first place.
You have an opportunity to change these effects now — YOUR personal input will guide the energies that Lynn works with in each module, such as:
Detox and Repair of Organs
Brain chemistry
Past Life habits that still haunt you today
The Familial Cycle
and More!
Detox & Brain Chemistry MP3
In this MP3:
What is an addiction according to the bodies?
At what point does an activity cross over to a dependency?
Physical Activities vs Emotional Activities vs Mental Activities
How long does it really take to break the cycle?
What thoughts, feelings and emotions are keeping you trapped?
Learn about the brain and its reward system — what feeds the behavior?
Do you have an addictive personality?
Additionally, Lynn will do physical detox processes to release the chemicals, medicines and toxins of the dependency; balance the brain's chemistry; and release the TFEs that create imbalance.
Past Lives, Familiar Patterns, Social Influences & Body Recovery MP3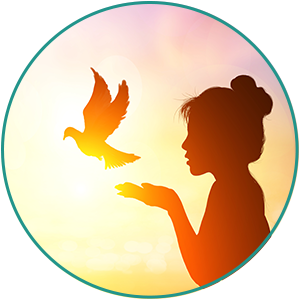 In this second MP3:
Clear the Past Lives issues leading to habits
Are there Familial Patterns around the activities that now control you in any way?
Are there Cultural and Social Influences that play like a record in your mind holding the dependency in place?
Do certain smells, actions or people trigger your body and mind?
How does TV, radio & social media affect the choices you make?
How has this dependency changed your body?
Lynn will do lots of processing to assist your body in Recovery from the damage done to the inside and outside of your body
We will strip away judgment & emotions locked in the cells so you and your body can be free
What Has A Grip On You Series
Discount: 96% OFF
Total Value: $3,350
Special Offer: $97
16 X 16 Remote Remedies Sessions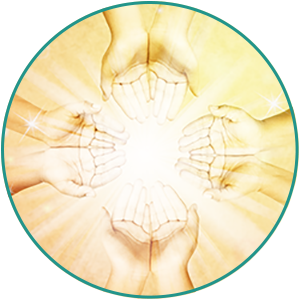 Is your body ready to receive the amazing energy that is group synergy?!
Lynn has heard thousands of bodies calling for a remote remedy of healing energy. Want the best way to get your body to change and finally feel the results?!
This package will be completely remote so there are no extra calls to keep up with. All you have to do is receive the life changing benefits.
Remote Remedies will be short 2–3 minute mini MP3s that will be using the consciousness of your body and the knowledge of how long to run before turning them off! So they may run for minutes or even hours throughout your day!!
Is your body ready to receive the amazing energy that is group synergy?!
Group work creates synergy because everyone is trying to achieve the same goal and same target areas!
Lynn has heard thousands of bodies calling for a remote remedy with healing energy. Bodies love the live calls for sure AND would love even more support!
The Remote Remedy is, is it says, completely remote. All you have to do is receive the life changing benefits in the form of mini MP3s that will be sent to you each day by email. They will also be on a download page that will be updated daily.
You will not only be "primed" for the energies in the MP3s but also Lynn will be able to address more issues listed in your survey simply because she has more time to play with your body!
The bodies have really been calling for this daily work!
What Has A Grip On You Series
Discount: 96% OFF
Total Value: $3,350
Special Offer: $97