Is Stress:
…Causing You Fear and Worry?
…Creating Chronic Discomfort?
…Overwhelming Your Body?
Release Deep Stress Imprints for Freedom, Vitality and Energetic Wellness …Fast!
Don't let Stress be the Death of YOU!!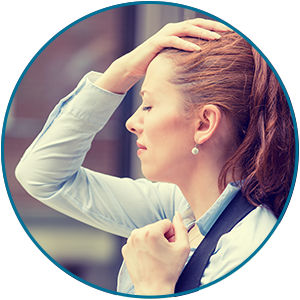 Stress can be short-term and sudden or chronic and it can be debilitating. When we say that we are "stressed", we typically feel that everything going on around us has become too much to handle and we start to doubt if we can face the pressures and tasks at hand
— this feeling of debilitation is literally the brain's inability at that point to communicate with certain parts of the body due to the stressor
— either immediate or chronic, emotional or physical!!!
This series is for EVERYONE — in the United States alone a study concluded that 77% of people regularly experience physical symptoms caused by stress.
Stress is your body's way of protecting you from situations that could be potentially dangerous and it automatically kicks-off the "fight or flight reaction".
The Nervous System responds and reacts and can get "stuck" in the ON position:
That constant over stimulation is what creates the dis-ease:
Stress hormones go haywire and it is a downhill cascade to other hormones and neurotransmitters
Muscles and joints that stay in contraction and lock up, cause inflammation and irritation
Teeth grinding including breakdown of enamel and loads of pressure on the TMJ
Contraction of blood vessels restricting blood flow to organs, muscles, the brain and more!
The body cannot tell the difference between emotional and physical stressors which translates to emotional stress creates dis-ease as much as physical stressor like chronic pain!
Package Total: $177.00 USD
Upon completion of your purchase you will receive an email with access to your series downloads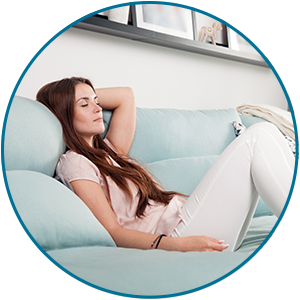 The symptoms literally can span from head to toe. Below are some physical problems that stress can cause:

click for more details
+
The symptoms literally can span from head to toe. Below are some physical problems that stress can cause:
The Top 5:
#1 — Fatigue
#2 — Headaches
#3 — Chronic Body Aches
#4 — Digestive Issues
#5 — Depression, Irritability and Anxiety
And Also:
Weight Problems
Sleep Problems
Hormone Imbalances
Autoimmune Diseases
Skin Conditions
Heart Disease
Reproductive Problems
Thinking, Memory & Mind Fog Issues
Wouldn't it be great to glide through your day 
Tension and Stress-Free?
To not feel overwhelmed and engulfed in the 
Stress Swamp?
Take back your life and revitalize your body with the 
Stress Series!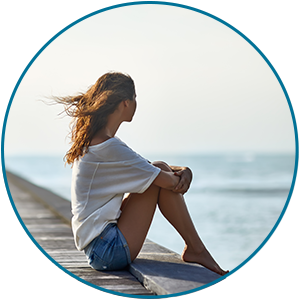 What stresses you out?
Does job pressure or work overload cause stress and pain in your life?

Do you stress over finances?

Are you taking on stress from your loved ones?

Do your health issues pile on even more stress than before?

Are you having trouble sleeping due to constant worry and anxiety?

Do you wake up stressed every morning?

Do you feel fatigued from chronic stress?

Are you sick and tired of feeling sick and tired?

Have you lost the joy in your life?

Has stress caused a negative impact on your professional or personal life?

Do you want to create a life that you love and enjoy?

Are you ready to say goodbye to the pain the stress has planted in your body?
Psychology traditionally approaches stress from an emotional standpoint which is only at best half of the story. And the Medical Community treats stress with pharmaceuticals which only further compromises the brain's ability to reconnect to the body systems properly.
If you answered YES to any of the above questions and you are tired of living a life controlled by stress, then it is time to break free and De-Stress your Mind, Body and Spirit with the Stress Series.
A US study showed the annual cost to employers for stress-related healthcare and missed work in the United States is $300 BILLION dollars. So, make sure Stress doesn't hit you in the wallet!
Get the energetic support that you need to release the stress that your body is holding on to
Take back your life
Get pain-free
Create joy
Clear the TFE's that hold you in stress-mode
Live in ACTION not RE-ACTION mode
BE the YOU, you always wanted to be — the one that glides through life, everything comes easy and nothing ever seems to bother you!
Stress-Free Series Module #1 - Types of Stress, Causes of Stress & Stressors

click for more details
+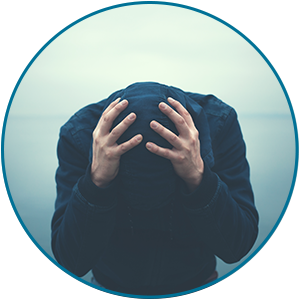 Types of Stress:
Acute Stress
Episodic Acute Stress
Chronic Stress
---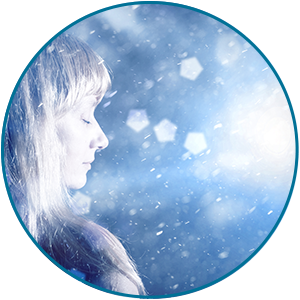 Clear the TFEs (Thoughts, Feelings and Emotions):
Around wanting/needing a stressful lifestyle
That lead to worry and anxiety
Surrounding the pain that stress causes on your body
That are keeping you from peace of mind and relaxation
---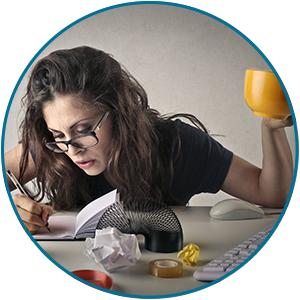 Causes of Stress:
Work: Job Pressure, Bosses, Work Overload, Co-worker Tension
Money: Unemployment, Bills, Medical Expenses, Retirement
Health: Chronic Illness, Poor Health of Loved Ones, Terminal Illness, Health Crisis
Relationships: Arguing, Divorce, Abusive Relationships, Loneliness, Losing Friends
Sleep Deprivation: Stress Hormones, Inability to release Adrenaline, Lying awake with worry
Life Events/Occurrences:

Planning or Hosting an Event
Moving
Infertility
Managing children and their schedules
Holidays
School
Death of Loved Ones
Traumatic events
Natural disasters
Car accidents
Theft
---
Stressors:
Noise
Crowds
Danger
Hunger
Isolation
Technology
Reminiscing on the past
Stress-Free Series Module #2 - Physical Effects of Stress & Your Body Systems

click for more details
+
Releasing the effects of the stress throughout the body one Body-System at a time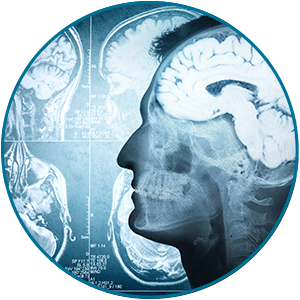 Effects of Stress on the Nervous System:
Major key player affects all other systems
Resetting nitric Oxide pump and stress mechanisms
Effects of Stress on the Brain:
Reconnecting the Brain to the Body and Body Systems properly
---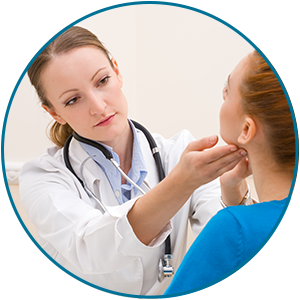 Effects of Stress on the Endocrine System:
Anxiety, Depression
Irritability & Mood Swings
Headaches
Insomnia/Sleep Deprivation
Fight or Flight Response — Adrenaline and Cortisol Release
---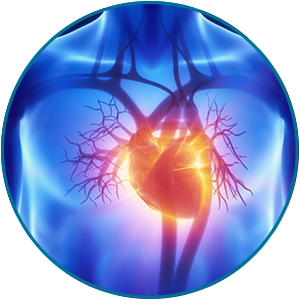 Effects of Stress on the Cardiovascular System
and Respiratory System:
High Blood Pressure
Heart Disease
Rapid Heart Rate & Breathing
---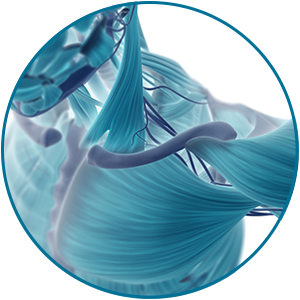 Effects of Stress on the Muscular System:
Tight Muscles
Neck & Back Pain
All-over Joint Pain
---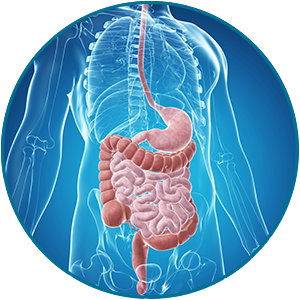 Effects of Stress on the Digestive System:
Excess Glucose/Type II Diabetes
Heartburn & Acid Reflux
Activating Ulcers
Nausea
Chronic Constipation or Diarrhea
Change in appetite
---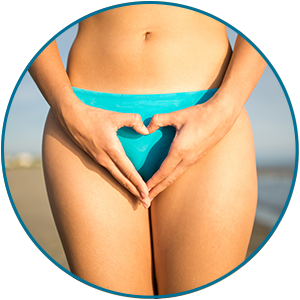 Effects of Stress on the Reproductive System:
Low Libido
Irregular or Painful Menstrual Cycle
Low Sperm Production
Erectile Dysfunction
Difficulty with pregnancies/Infertility
---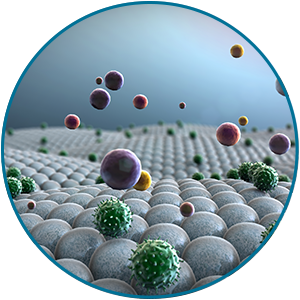 Effects of Stress on the Immune System:
More susceptible to viral illnesses such as influenza and the common cold
Histamine Intolerance
Generalized Inflammation
Lack of Energy/Fatigue
---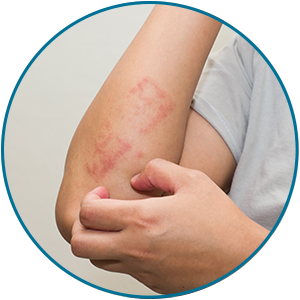 Effects of Stress on the Integumentary System:
Hives
Rashes
Acne/Breakouts
Worsening existing skin conditions
Stress-Free Series Module #3 - Stress Management

click for more details
+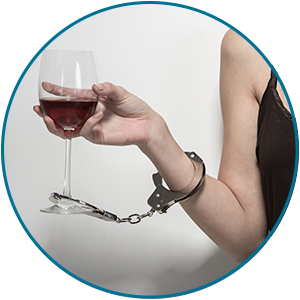 Release your negative coping strategies and their effects:
Vices such as smoking or drinking alcohol
Procrastination leads to more stress
Eating your feelings/Overeating leads to weight gain
Lashing out and anger or irritability
Shutting down
Clear the TFEs surrounding time management and taking on too many tasks that lead to stress
Some of these items may be included in the over-three-hours of Remote Remedy Recordings
Stress-Free Series - 24 Remote Remedy Sessions

click for more details
+
Is your body ready to receive the amazing energy that is group synergy?!
All you have to do with remote remedies is receive the life-changing benefits:
Remote remedies will be short 5-10 minute mini MP3s that will be using the consciousness of your body and the knowledge of how long to run before turning them off! So, they may run for minutes or even hours throughout your day!!
Group work creates synergy because everyone is trying to achieve the same goal and same target areas!
Lynn has heard thousands of bodies calling for a remote remedy with healing energy. Bodies love the live calls for sure AND would love even more support!
The remote remedy is exactly what it says: completely remote. All you have to do is receive the life-changing benefits in the form of mini MP3s that will be on a the Stress-Free download page.
You will not only be "primed" for the energies in the MP3s, but Lynn will also be able to address more issues listed in your survey simply because she has more time to play with your body!
The bodies have really been calling for this daily work!
I am so thankful to Lynn for her help. I didn't realize that all of the stress that I carry in my body was making me sick. My body was constantly aching and tired. I didn't understand as I was only 32 years young. During my private session with Lynn, she saw a lot of tension being held in my body that was causing me so much pain — especially in my neck and back of my head. She did a couple of processes that really helped to release the tension and I felt so much better! I play the recording of our session to use the energies whenever I find myself getting too stressed at work and it is such a helpful tool!
~DONNA T.
The results described are not typical and will vary based on a variety of factors
Just want to write and say thank you for the mp3s you have made. On New Year's Eve our two dogs were very agitated by all the fireworks going off early in the evening. I remembered the Stress free me MP3 and turned it on looping for the rest of the night. We then went to bed- both dogs curled up and went to sleep. They were not one bit bothered by the ever increasing sound of fireworks!!! It was so awesome to see it work before my eyes!"

- CARRIE T.
The results described are not typical and will vary based on a variety of factors
I had a lot of trouble getting over the loss of my mother. There was a lot of fighting going on among my siblings over who got what and trying to sell her house was a nightmare. I didn't have time to mourn because I had to play the mediator between everyone and I just couldn't take it anymore. I just couldn't cope without eating my feelings and ended up gaining over 40 pounds in 8 months. I treated myself to a session with Lynn for the weight issues, but we spent a lot of time talking about my Thoughts, Feelings and Emotions and Stress. Those were the main things causing that were holding me back and so over the course of a few sessions we worked on clearing a lot of it. It has been about 9 weeks since the first session with her and I can tell my body wants to get healthier and I have already lost 13 pounds. I look forward to continuing this wonderful work with her. She has been vital in getting me through a very troubling time in my life.
~ LAURA V.
The results described are not typical and will vary based on a variety of factors
With 30yrs of Energy Medicine Experience, Lynn is not only a Medical Intuitive, she has spent time as a Radio Host, Worldwide Speak, Teacher and an Author!Lynn Waldrop energetically explores a wide range of health topics in her products and interviews. She is a very engaging and captivating speaker who inspires with her life experiences and strong passion for helping others improve their health. She handles complex situations in a simple and easy to understand way.
As Creator of "The Body Channel LLC", Lynn loves connecting with her Body Channel Community whether it be her vast following on Social Media or on her Live calls featured on LynnWaldrop.com
Package Total: $177.00 USD
Upon completion of your purchase you will receive an email with access to your series downloads
Ever since I started working with Lynn, I have felt happier and healthier. My quality of life has improved drastically and it is great when my family and friends comment on the positive changes."
~ BETH
The results described are not typical and will vary based on a variety of factors
IMPORTANT MEDICAL DISCLAIMER:
The information on this site is NOT INTENDED or IMPLIED to be a substitute for professional medical advice, diagnosis or treatment. WE DO NOT OFFER MEDICAL ADVICE, COURSE OF TREATMENT, DIAGNOSIS OR ANY OTHER OPINION on your conditions or treatment options. SERVICES OR PRODUCTS THAT YOU OBTAIN THROUGH THIS WEB SITE are for information purposes only and not offered as medical or psychological advice, guidance or treatment. Please consult a medical professional if you are experiencing illness, depression, anxiety, mood swings or if you have any other medical condition. All content, including text, graphics, images and information, contained on or available through this web site is for general information purposes only.
Testimonial DISCLAIMER: The information on this site is not intended or implied to be a substitute for professional medical advice, diagnosis or treatment. Financial or life results vary with each individual and we cannot guarantee that you will experience results similar to the testimonials presented on any of our pages or any results at all. These products are not intended to diagnose, treat, cure or prevent any disease. Testimonials are true and correct, and we will verify them upon request and also provide statements of expected typical results however, these statements or examples should not be viewed as promises or guarantees of results. Any statements have not been evaluated by the Food and Drug Administration. Results are affected by a number of factors over which we have no control.
CONSUMER NOTICE: You should always perform due diligence before buying goods or services from anyone via the Internet or offline.
REFUND POLICY: Please know that our digital products are nonrefundable. We thank you in advance for respecting the energy exchange.
LIKE & SHARE!!! Show you care!!